Not to be confused with the protagonist Christoan.
Christion Confederation (CRS)

Christion's final logo.

Type

Antagonist

Group Category

Independent Group

Status

Defunct

Marins Active

200408 - 200418

Ex. Administrator

Christian
Christion
was a minor antagonist in the
C-Fighter War
. It is lead by
Christian
. Christion is usually is referred to as "Con", because most people don't want to say Christion's rather long name all the time.
Christion was created in
200408
by a small group of rather strange people from the
Universe
that everyone disliked. They came together under Christian, a long-time enemy of both
Deron
and 
Ethon
. In early
200410
, Con declared war on Deron only. This conflict was known as the
Yastragon War
.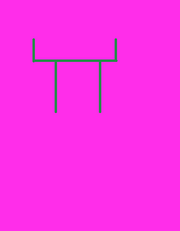 Near Destrution by the IHITOD
Edit
Christian and his government were abducted by the IHITOD in early 200411. The IHITOD immedatly declared war (as a "new leader" of Christion) on everyone in the C-Fighter War. The IHITOD also threatened to bring rUBY and Natural Microsoft Sam back from the dead. After a few colomarins, however, the IHITOD formed a new organization, known as Triplon.
Seige of Christion
Edit
On the first colomarin of 200418, anything belonging to Christion suddenly "ceased to exist." Phion was most likely behind the attack, marking the first event during the Uraralic War. It was also the first group to be destroyed by Phion.