The Neon Tenocracy (NON)

Neon's current logo.

Type

Protagonist

Group Category

Singular Group

Status

Operating

Marins Active

200400 - Present

Ex. Administrator

Neos
The Neon Tenocracy
 is one of the
Central Powers
group of allies. It is famous for the fact that 99% of it's fleet is
C-Fighters
. (The other 1% is made of 2
C-Defenders
.) It was originally founded by
Neos
in the
Vatruxies Galaxy
.
Neon was created in
200400
and was actually the first of the
C-Fighter War
organizations.(It predated
Deron
by 2
Vetamarins
.) It was not the first group to use the
Central Powers
' signature government type but converted soon after it was invented by
Astron
. Neon was the third group to join
SkyClan
. Neon's most famous accomplishment was the
Battle of Shalussa
in
200402
, when two Neon C-Fighters fought their way out of a huge barbarian ambush.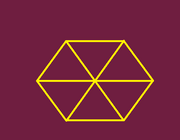 Neon Today
Edit
Today, Neon's home planet of Wheshelle is a very popular tourist attraction. It is also the site of a minor Deron War Craft plant.