SkyClan (SCN)

Skyclan's current logo.

Type

Protagonist

Group Category

Major Group

Status

Operating

Marins Active

200406 - Present

Ex. Administrator

N/A
SkyClan
is the group formed by
Deron
,
Andron
, the
Central Powers
,
Stevon
, and
Darwon
. SkyClan was officially formed in 
200406
. Currently, it is part of an alliance group known as the
United Space Republics
(USR). SkyClan's capital city is the city
Transistor
, located on the planet
Excalibur
. Plans to split SkyClan into two groups,
SkyClan Septor
and
SkyClan Vector
, were scrapped in
200409
.
Formation
Edit
SkyClan's original purpose was to serve as an alliance instead of a group. It's original members were Deron, Andron, and Neon. In 200407, Leo, leader of Leon, joined. Also, in 200407, SkyClan won the final Deron-Razon battle. Later in that Marin, Razon and Astron joined with Neon to form the Central Powers. Under that alliance, Razon and Astron had to join SkyClan. Adon then joined Skyclan in 200408, but only a few colomarins later, a change in leaders brought Adon out of SkyClan. After being kicked out of the Axis Alliance in mid 200417, Darwon rejoined SkyClan for the third time.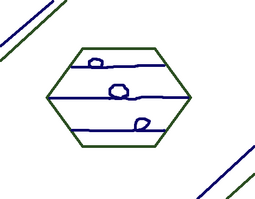 The 200409 Triple-War
Edit
This is the shortened version of a full article. For the main article on the 200409 Triple-War, click here.
In 200409, Ethon shocked the universe by declaring war on the very powerful SkyClan. The Sumpter War then followed. Later in that Marin, Leon suddenly declared war and left SkyClan because of a heated debate going on about the future of the C-Fighter War. Now, SkyClan was now fighting 3 wars at once, including the Gostrusum War, which was fought between Deron and Stevonia. During that war, SkyClan was also part of a brief alliance with Jacob called ThunderClan Meanwhile, the Dastrac War (SkyClan-Leon) was still occuring. The creation of Spencon on the planet of Catharsis changed the war forever. Spencon formed and then joined the USR in late 200409 and started to turn the tide on the Sumpter War. Near the end of 200409, the Gostrusum War ended in a stalemate and one of the most vicious wars in the C-Fighter War was finally over.
SkyClan Today
Edit
Now SkyClan stands as a organized and powerful group. SkyClan's current command center is a group of around 10 highly-modified C-Fighters which are constantly moving throughout the universe. SkyClan declared war on Prestox after the attacks on the Derazuma Planet System. This conflict was known as the Tentus War. After the Siege of Attii, member group Leon and potential ally Neonazon disappeared, causing Derek to announce a day of mourning for the innocent civilians lost during the attacks.
Territories
Edit